CLGS works closely with the news media to present broader and more representative religious perspective on LGBTQ issues. As a result, the Center has become one of the leading voices on LGBTQ issues and religion. Below outlines the expertise of our staff and associates on various topics.
For general media inquiries, please contact Deseree Fontenot at 510-849-8206 or dfontenot@clgs.org
Experts List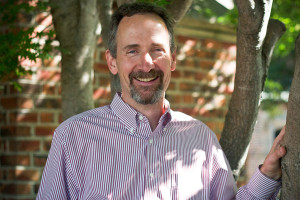 Bernard Schlager, PhD
CLGS Executive Director
Contact: 510/849-8278 (office phone); bschlager@clgs.org
Expertise: Lesbian, gay, bisexual, and transgender (LGBT)issues in Christian history; LGBT families and parents; LGBT religious history; pastoral care of LGBT people.
Bernard Schlager, CLGS Executive Director and Visiting Associate Professor of Historical and Culture Studies at Pacific School of Religion, is an expert on LGBT issues in Protestant and Catholic Christianity and LGBT religious history in general. Holding a PhD from Yale University in the History of Christianity, where he studied with internationally-renowned LGBT religious historian John Boswell, Schlager has taught at Trinity College(Hartford), Middlebury College, University of New Hampshire and Yale University. His most recent book is Ministry Among God's Queer Folk: LGBT Pastoral Care, published in 2007 by Pilgrim Press.
---
Visiting Assistant Professor of Theology and Culture at PSR
Academic Director of the Center for Spiritual and Social Transformation
Contact: 510/849-8235 (office phone);jjohnson@clgs.org
Expertise: LGBT issues and religion; Protestant denominations' considerations of LGBT issues (e.g. ordination, marriage, and blessing of same-sex relationships); queer theology
Jay Emerson Johnson, a theologian and Episcopal priest, is a noted national commentator on issues of sexuality and religion. Rev. Johnson has been quoted in the Washington Post, the New York Times, the Los Angeles Times, and the Associated Press, and has appeared in Bay Area broadcast and print news outlets. In addition to his work with CLGS, he teaches courses at Pacific School of Religion and the Church Divinity School of the Pacific, both member schools of the Graduate Theological Union in Berkeley, CA, where he earned his PhD. His first book, Dancing with God: Anglican Christianity and the Practice of Hope, was published in 2005.
---
Coordinator, CLGS Bay Area Coalition of Welcoming Congregations
Contact: 510/849-8206 (office phone); rstringfellow@clgs.org
Expertise: LGBT issues at the congregational level; political and religious activism on religious freedom legislation, African-American churches and LGBT issues.
Rev. Roland Stringfellow, ordained with the Metropolitan Community Church and licensed with the United Church of Christ, has been consulted by media outlets regarding his work on marriage equality and the role people of color and communities of faith played in the national debate.  In 2012, he has expanded his outreach by having several articles published in the Huffington Post andhe has been interviewed on public radio, on broadcast television and in numerous print outlets regionally and nationally (ABC News, Salon.com, Associate Press, New York Times, Los Angeles Times).
---
CLGS Founding Executive Director
Contact: mtolbert@psr.edu
Expertise: LGBT issues and the Bible
Former George H. Atkinson Professor of Biblical Studies at Pacific School of Religion, Mary Tolbert is a leading voice on LGBT issues and biblical scholarship. Holding a PhD from the University of Chicago, Tolbert's teaching and writing focuses on feminism, biblical interpretation and social location, and queer theory and gender construction. Her books include: Sowing the Gospel: Mark's World in Literary-Historical Perspective and Teaching the Bible: the Discourses and Politics of Biblical Pedagogy, which she edited with Fernando F. Segovia.