As the summer draws to a close and school starts up again, your support for LGBTQ youth, parents, and teachers can make a big difference.
We hope that going back to school – safely and in person, when possible – will be a positive opportunity for growth and learning for everyone; yet this is often not the case for LGBTQ youth. According to GLSEN's 2019 National School Climate Survey, a staggering 60% of LGBTQ youth felt unsafe at school, and 77% reported avoiding school functions because they felt unsafe or uncomfortable.  25% of young people even faced physical abuse by their peers or adults around them. How we respond to this does matter in the lives of youth.
Here are some suggestions to support youth:
Bless the children and youth in worship or prayer time as they head back to school. This reminds young people that they are loved by God and their community.
Emphasize the importance of supporting one another during children's and youth programs, such as children's time in worship, youth group meetings, or other family-oriented gatherings. Take a clear stand against bullying and stop it immediately if it occurs.
Use the resources of your faith to talk about treating others as you would want to be treated by them. At this divisive time in our nation, you can speak about the importance of standing up to bullies who are targeting others because of their sexual orientation, gender identity, race, ethnicity, religion, immigration status and more.
Provide pastoral care for LGBTQ youth and their siblings, letting them know that their faith community supports them and is a place they can turn for encouragement and help.
Review strategies with kids, such as those on StopBullying.gov, which includes suggestions for children and youth who are being bullied as well as those who may have bullied others.
Support GSA's (Gay Straight Alliances) and other programs to connect LGBTQ youth and allies within schools.
Check out GLSEN's 2022 Student Back To School Guide—GLSEN is an organization is dedicated to improving education for youth of all sexual orientations and gender identities. See also GLSEN's 10 Back-To-School Tips For LGBTQ Students.
Know your resources for those in more urgent need of support: The Trevor Project, a crisis hotline for LGBTQ youth; the LGBTQ National Help Center, which has youth specific resources, and the

Trans Lifeline

, a crisis line for transgender and gender non-binary people.
Additional ways to welcome LGBTQ youth within your community of faith can be found in our own CLGS resource, Transitioning to Inclusion: Embracing Lesbian, Gay, Bisexual, Transgender and Questioning Youth in Faith Communities.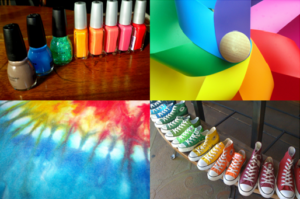 By offering support to youth within your congregation and community, you can make a tremendous difference!
---
View our 

52 Ways to Expand Your Welcome to LGBTQ+ People and Our Families

 Series (

3rd edition

) here!