Souls A' Fire 4 Conference
August 8
to August 10, 2014
The Center for Lesbian and Gay Studies in Religion and Ministry's  African-American Roundtable and Many Voices are pleased to host the return of the Souls a' Fire Conference focused on the next generation of Black Queer Theology.  We are continuing the rich tradition of encouraging our young scholars in their current work as well as learning from seasoned theologians and preachers as they explore the intersections of African-American culture, the church and LGBTQ identity.   It also promises to be a time of retreat and inspiration through African-American Praise and Worship.
Click Here To View the Souls a' Fire Conference Schedule

                                     Cosponosored by CLGS and Many Voices
Dates: August 8 - 10, 2014
Location: Cleveland, Ohio 
Mt. Zion Congregational Church UCC & Sheraton Cleveland Airport Hotel

___________________________________________________________________________________

Come for the Scholarship, Come for the Praise, Come for the Inspiration!

Presentations and Speakers Include: 

Encountering Psychosis: Mental Health, Religiosity, and
Queer Identity
Presented by Rev. Kyndra Danyelle Frazier
There are numerous LGBTQ persons who have struggled with varying mental health challenges that stem from the internal melee instigated when religiosity deems a sexual orientation "deviant". Historically, misappropriations of scripture and myopic constructions of Jesus have been used to isolate and oppress socially constructed minority groups. In our current context, these practices persist. This paper explores the influence of Christian fundamentalism on the mental health of queer identified persons. Put in conversation with Womanism and Life Course theories, as well as ecclesial and Biblical teachings of Jesus, Black queer narratives in this paper will interrogate the consequences of mental health when one attempts to separate or integrate Christianity and sexuality. Several queries propel this work: What responsibility does Christian religiosity bear for queer persons who battle with suicidal ideation and attempt? Have people resorted to cutting because they desire to numb themselves from feeling the painfulness that integrating their spirituality and sexuality can bring? Has fasting to no longer have same-gender attraction led persons to anorexia? Are LGBTQ persons suffering from an isolating depression because sermonic presentations and biblical misinterpretation have identified them as an abomination? And, what is the role of resistance in black queers' imaginations about themselves and their relationship with God? It is my hope that by being attentive to the role of resistance in light of the violations Christian fundamentalism can cause to the psyche and spirit, a new framework will emerge for how to provide spiritual support and care to Black queer persons who find themselves in the crux of the struggle to be their authentic selves.  
Rev. Kyndra Danyelle Frazier is a native of Charlotte, North Carolina. She is currently pursuing a Master of Science in Social Work at Columbia University, specializing in Advanced Clinical Practice in the health and mental health fields. Kyndra holds a Master of Divinity with a concentration in Church and Community Leadership from Emory University, Candler School of Theology. Kyndra's life work lies at the intersection of spirituality and therapy. All of her passions culminate into one purpose, to support people in living whole, healed, and thriving lives. Kyndra also served as the Inpatient Psychiatric Chaplain Resident at Grady Memorial Hospital in Atlanta, GA through the Clinical Pastoral Education program. She is also a blogger and writer. Kyndra created her own blog November 2012 titled K.Y.N.D, Knowing Yourself in Need of Devotion (www.kyndandfree.com), where she tackles life issues as it relates to her evolving theology and life experiences. She is also a contributor to other blog sites such as Believe Out Loud, The Parking Lot Blog, and Sensing Place. Her interests are in Family Systems and Cognitive Behavioral Therapy, Pastoral Care and Counseling, spirituality, mysticism, and LGBTQ issues.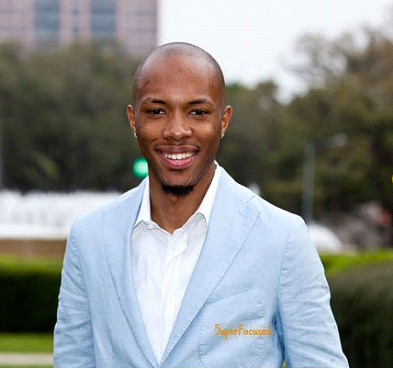 Trapped in the Text: Queer Narratives as Sacred Scripture
Presented by Darnell Fennel 
How does the Bible authority serve African American  lesbian, gay, bisexual and transgender Christians (LGBT)?  What does the Bible really say about homosexuality? Is perhaps not the question that Queer Christians should be asking any longer. This paper examines the ways in which some Black churches theologize an authoritative role of the Bible, this  paper seeks propose a new role of scripture, one that will be liberating for LGBT Christians. 
Darnell Fennel is a native Texan, growing up in southwest Houston. Darnell is no stranger to church growing up in the Baptist tradition, where he discovered a deep passion for ministry.  In 2011 he received his Bachelors degree in Psychology and Religious Studies from the University of Houston. Currently, he is entering his 3rd year as a seminarian at Pacific School of Religion in Berkeley, California, pursuing a Masters of Divinity degree. After graduation he plans to plant a new church in Houston, TX, this community will continue the ongoing work of reconciliation around faith and sexuality.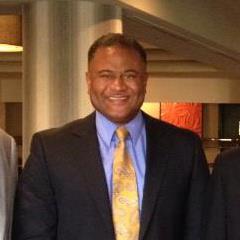 From the Margins to the Middle
Presented by Rodney S. Sadler, Jr.
Congregations that seek to serve LGBT communities are often conceived as those on the margins, formed in response to a need to reach out to communities often alienated by restrictive theologies in unwelcoming congregations.   But we are starting to note a change as those who were once on the margins begin to recognize that they can model a new norm, affirming all peoples, even those who fall outside of the bounds of their original mandate.  So in this sermon, we will ponder together what can happen when those who have been marginalized become the mainstream.
Rodney S. Sadler, Jr. is a graduate of Howard University (1989, B.S. Psychology/Philosophy), Howard University School of Divinity (1992, M.Div.), and Duke University (2001, Ph.D. Hebrew Bible and Biblical Archaeology).  An ordained Baptist minister, he is former Assistant Project Director with the Leadership Development Programs of the Congress of National Black Churches, the former director of the Office of Black Church Studies at Duke University Divinity School, and is currently Associate Professor of Bible (Charlotte Campus) and Chair of the Bible Department at Union Presbyterian Seminary.  He is the managing editor of the African American Devotional Bible, associate editor of the Africana Bible, and the author of Can a Cushite Change His Skin? An Examination of Race, Ethnicity, and Othering in the Hebrew Bible.Among his research interests are the intersection of race and Scripture, the impact of our images of Jesus for the perpetuation of racial thought in America, the development of African American biblical interpretation in slave narratives, the enactment of justice in society based on biblical imperatives, and the intersection of religion and politics.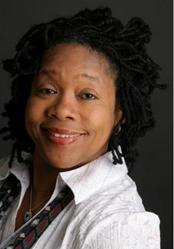 The Gospel of Peculiarity
Presented by Gwen Thomas 

Young, gifted, Black and queer… LGBT scholars and theologians have a unique message to deliver, a unique song to sing, a unique act of love to offer the world. This message is heralded from the crossroads—the intersection of who they are. 
Like the snowflake, no two of us are alike. Yet, as Dr. King reminded us, "We are all caught in an inescapable network of mutuality, tied into a single garment of destiny. Whatever affects one directly, affects all indirectly.
Each and every one of us has something unique and individual to contribute to our world. God has positioned those who have been marginalized and who still find a way to thrive to use their voice and visions and victories to impact the greater good. The ripple effect of one good deed, or one life significantly changed can carry on infinitely, in a multitude of ways.
Those chosen have come to the kingdom for such a time as this.
"For if you remain silent at this time, relief and deliverance for the Jews will arise from another place, but you and your father's family will perish. And who knows but that you have come to your royal position for such a time as this?" (Esther 4:14, NIV)
Rev. Gwen Thomas is currently the Executive Director at the S.H.E. Experience and a minister at Victory for the World Church, Atlanta, GA. At Victory, she is the coordinator of the Gateway Ministry which reaches out to LGBT individuals and allies in the congregation; Gateway Ministry supports and celebrates LGBT individuals, families and groups and is committed to ensuring that LGBT persons are fully engaged into the ministry and life of the church.Gwen also teaches adult-level Christian education and facilitates many women's retreats and spiritual workshops. In addition to her ministerial work, Gwen is a speaker and consultant on various professional development and personal growth topics.  She has provided training and motivational speaking throughout the United States, in the Caribbean and six other countries, including Australia and New Zealand.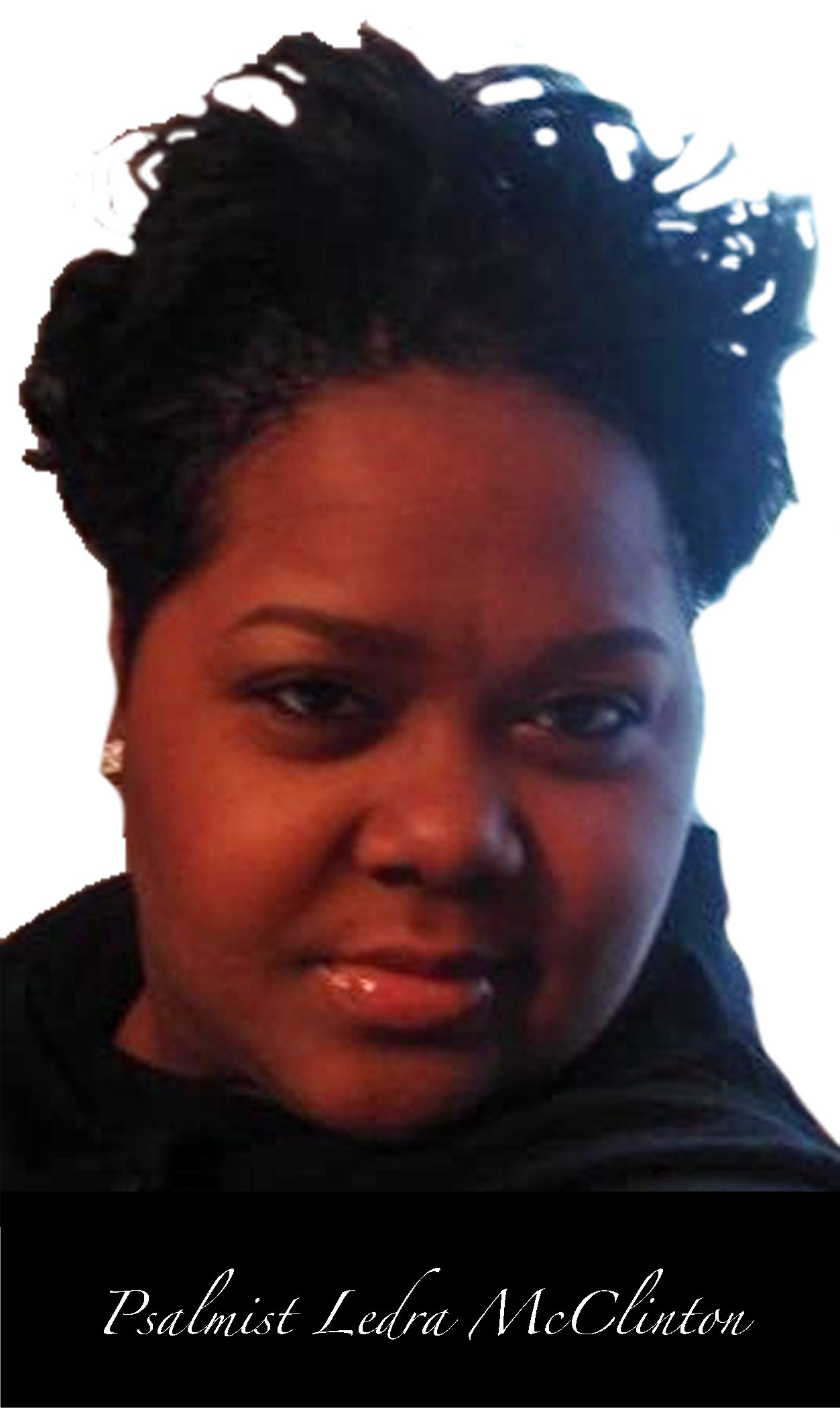 Psalmist Ledra McClinton, is a musician, song writer, a producer and a true praise & worshipper. A native of Portland, OR, Psalmist Ledra McClinton was born and raised with roots in the Church of God in Christ.  At the approximate age of 6, the gift of music began to develop in her life.  Beginning as a drummer in church for more than 20 years, she was able to develop a keen ear for teaching music and vocals to many.  As one of four few female drummers in Portland, OR, there were many opportunities to share her gift and she did just that; conferences, workshops, crusades, revivals, retreats, weekly services, community events, local senate meetings and much more.  Psalmist McClinton is also a minister of the word and is currently being prepared for her next level of ministry within the movement of radical inclusion. Believing that God sent His son to redeem all back unto His hand, it is now her purpose to ensure that the message of an inclusive God is given to all mankind.   

Event Organizers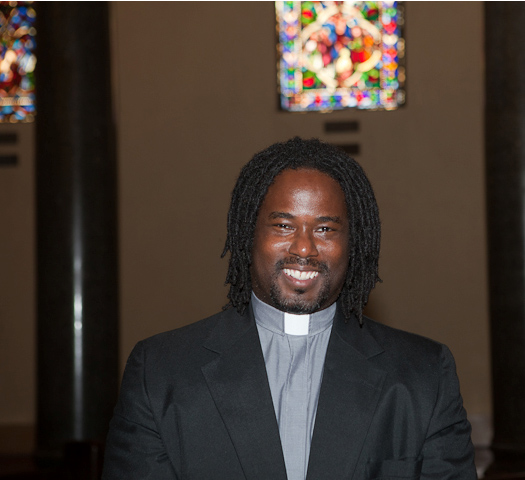 Rev. Roland Stringfellow is licensed with the Metropolitan Community Church and United Church of Christ. Currently he works with congregations on LGBTQ inclusion as the Director of Ministerial Outreach for the African-American Roundtable, a program of the Center for Lesbian and Gay Studies in Religion and Sexuality on the campus of Pacific School of Religion. Rev. Stringfellow has been consulted by media outlets regarding his work on marriage equality and the role people of color and communities of faith played in this local, state and national debate.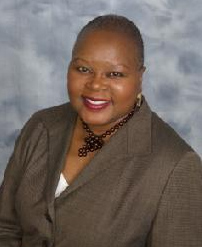 Barbara J. Essex is a licensed minister with the United Church of Christ. She is a nationally recognized Christian religious leader, speaker, facilitator, and author who focuses on ecumenical ministry efforts for denominations, community organizations, congregations, colleges and seminaries in areas of clergy and vocational training and development, leadership support, cultural issues, social justice, biblical studies, and women's religious initiatives. A publisher of 15+ books and articles reaching out to diverse audiences who respond with appreciative delight and acceptance. 
________________________________________________________________________________
Hotel Information: 
Sheraton Cleveland Airport Hotel
Address: 5300 Riverside Drive, Cleveland, 44135
Visit the Sheraton Hotel Website or Call (216) 267-1500 for Reservations
Contact Information:  
If you have any questions please contact Deseree Fontenot (CLGS Program Assistant)

at 510-849-8206 or email dfontenot@clgs.org.